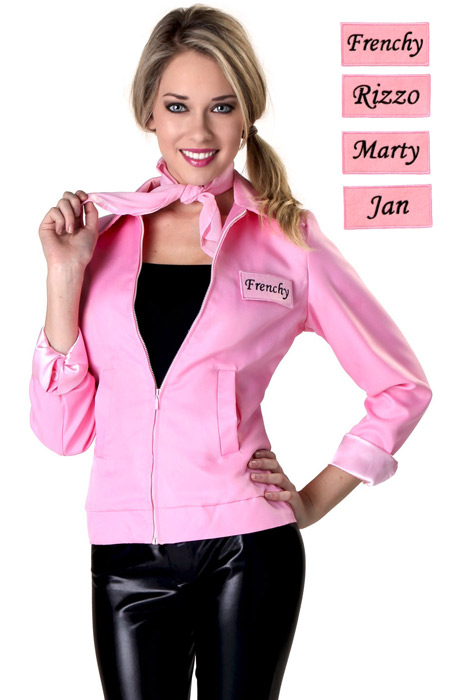 This Halloween, don't forget about the original Pink Ladies from the 1978 theatrical music Grease! Do you remember Frenchy, Rizzo, and the other cool girls from the film? Of course, you do, they are the colorful Pink Ladies of Rydell High School! If you are a big fan of the Grease movie and musical productions, you know that this classic 1950's cool girl clique are comprised of Sandy's sassy girlfriends, Rizzo, Frenchy, Marty, and Jan. Who doesn't want to hang out with a bunch of popular High School girls who can sing, dance, dress flashy, and create their own memorable musical numbers! If you want to wear the shoes of this cool High School clique, you can become a member by dressing up in this authentic Pink Ladies jacket from the movie Grease! This high quality Fifties costume features a classic Fifties style feminine pink jacket with chiffon and satin accents, front center zipper, and full satin lining. Also, you can customize the name tag with Velcro which spells out your favorite Pink Lady. Choose an interchangeable name tag to become any of your fave: Rizzo, Marty, Jan, or Frenchy! On the backside is the logo Pink Ladies so nobody has to guess what or who you are on Halloween!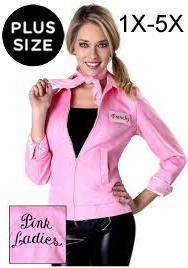 The quality of these jackets are so good that you can even use them for your school or community theater production of the musical Grease! As a bonus, you also get a pink chiffon scarf that will give your Grease jacket that extra touch! Step out in one of these Pink Ladies jackets, go out on a date with a T-Bird, and fly off high into the sky in your next music number!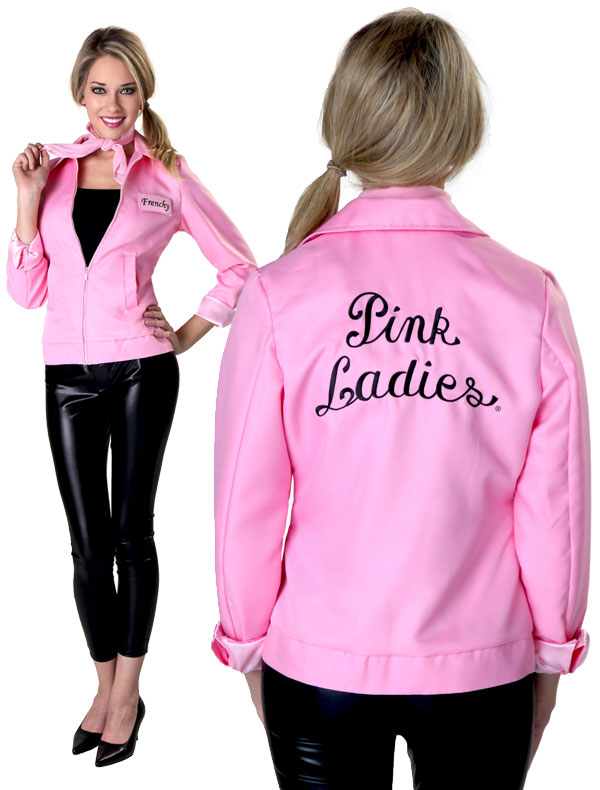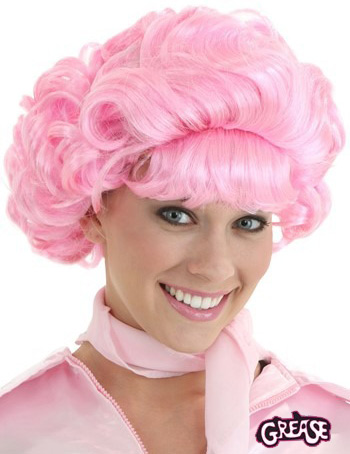 If you believe in the power of pink, then a Grease Pink Lady costume may just please you perfectly! Based on the 1978 musical film, "Grease", this girl gang was to coolest place to hang out at fictional Rydell High School. The action and fun all starts when the character Sandy joins the Pink Ladies to shed her "good girl" image but unwittingly bumps into her summer fling, Danny Zuko. The razor-tongued sassy Rizzo and beauty school dropout Frenchie along with Marty and Jan were also members of the schoolgirl clique, the Pink Ladies. Known for rockin' a Pink Lady costume and naughty behavior such as drinking, smoking, and hanging out with the bad-boy T-birds, the Pink Ladies were certainly no prudes!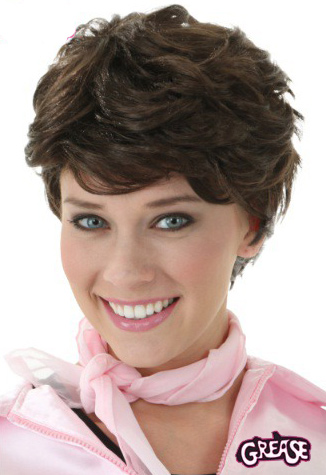 A Pink Lady costume is a fun choice for a Halloween celebration, 1950s retro party or a good old fashioned sock hop. Cool clothing (or a convincing replica) is a must-have for a Pink Lady costume. This all girl gang was known for their signature jacket as part of their outfit; a satin pink jacket that zips up the front and is embroidered with "The Pink Ladies" on the back in black. You can pair this pink jacket with a proper poodle skirt, rolled up blue jeans or a pair of Capri length pants. Under a sweater twin set or white blouse is the look you want to enhance the costume.
If you want to go as a specific Pink Lady character, there are several choice in a Pink Lady costume to choose from. The wholesome and pretty Sandy wears a blonde ponytail with her Pink Lady costume and a chiffon scarf embellishment. Of course, she probably sported a pair of black-and-white saddles shoes and bobbie socks with her Pink Lady costume. Frenchie, the aspiring hairdresser, has colorful hair. In the movie, her hair looks red but on stage her hair is often pink. You can purchase a special Pink Lady costume wig that is in the style of preference; just pair your outfit with a smock and some scissors and you are good to go as her. The leader Rizzo was a pretty tough girl and often was shown in an all black Pink Lady costume with a scarf tied around her neck. A short brunette wig and sunglasses would work well to accessorize the Pink Lady Halloween costume.